Ok people, let's just jump on in... no reason to screw around.
Yeah, I think, probably, maybe, God does exist.
There is a lot of great evidence (to my way of thinking) for the existence, or presence, of a higher power.
However, there's a funny attribute of pretty much all of that evidence. It's all anecdotal.
Can evidence be anecdotal? Well, yeah. That's the nature of a witness. In a court case, you don't have much in the way of statistical, objective evidence from the witnesses, you have anecdotal narrative; a story from someone about what they experienced first hand.
Testimony is, of course, the same word as witness. The idea of testimony meeting is to get up there and tell about your EXPERIENCE with God. To witness.
Parenthetically, I will give homage to one of my very favorite musicians, David Bazan, who says simply, "Let go of what you know, and honor what exists. Son, that's what bearing witness is." (yes, that's the type of witness he's talking about).
So, we run into this problem that God, however God is manifest, is not manifest in statistically relevant, consistent ways. This is true even when God makes promises that sound provable. The promise of the Book of Mormon at the end of Moroni is ostensibly given in the spirit of a test, like a scientific test.
If you do X, Y will happen.
The problem lies in the spotty results. Some people think they got an answer, some don't. I can't invalidate the spiritual experience of someone else, but I can easily point out that since there is no consistency of result, then despite the validity of the spiritual experience, it doesn't do anything for the truth claim.
What I mean is, if you were to take Moroni at his word, and then try to apply a statistical reading to his promise, you would almost certainly have to conclude that the Book of Mormon is false. The promise is clearly not working for very many of the millions of people who have exposure to the book. It's really not even working for the people who bought in and got baptized. There's just too damn many of them that leave. The economics are all screwed up (a subject for another post).
Plus, the same experience that makes you think God is telling you the Book of Mormon is true is being identically replicated by a Muslim about the Koran, and a JW about their wacky theology. And, if you bothered to look , you would find people who claimed a spiritual experience telling them the Book of Mormon isn't true.
It takes a special kind of hubris to presume that your experiences are authentic, while those of everyone else are not. (Not surprisingly, humans are demonstrably blessed with just that sort of hubris.)
Let's bring this around. I have completely abandoned the idea that acknowledging an encounter with the divine can reasonably be expected to provide me with metaphysical meaning, or any other kind of truth. But I won't deny encounters with the divine.
It's an experience. It's a subjective experience. It is NOT objective.
I experience art subjectively. That doesn't invalidate my interaction with art. I just doesn't attempt to infuse it with greater objective meaning.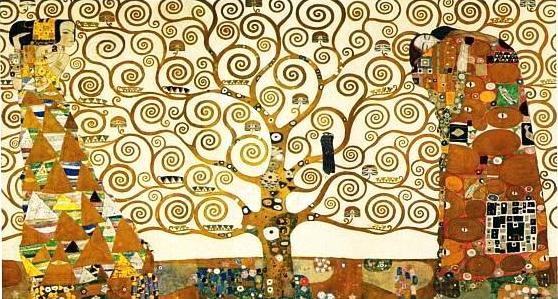 Anecdotal vs. Statistical
Subjective vs. Objective
Artistic vs. Scientific
Emotional vs. Rational
Are these false dichotomies? I don't think so. But I could be wrong about that.
There are so many experiences people have with the divine. Why do I need to explain them away? It is such a substantial part of human history and experience.
The only reason I can think of that I have to explain them away is if I am afraid of what they might mean.
But I have a simple answer for this: They don't mean a damn thing.
I can weep in front of a painting. I can feel spiritual rapture at a rock concert.
You may have a great (anecdotal) story about receiving a flash of inspiration. You may have experienced a serious miraculous healing. This stuff happens. There is so much narrative experience that is not to be explained by the "it's all in your head" materialist response.
Once I acknowledge the probable existence of God, now what? One of the biggest errors I see in the human experience is attempting to turn narrative experience into objective, and especially metaphysical, meaning. (I happily recognize that the very human desire to turn our narrative experience with the unexplained into theology is VERY evolutionarily ingrained in us.)
I think God probably exists. And that's it. I don't see how I can reasonably attempt to draw additional meaning from that acknowledgment.
I think God probably exists because people from everywhere, believing everything, brush up against... God.
I believe I would be arrogant to dismiss their experiences, but I would be foolish to accept their conclusions.